HOW NIGERIANS ARE GETTING CANADIAN VISA FAST AND WHAT YOU SHOULD KNOW
HOW NIGERIANS ARE GETTING CANADIAN VISA FAST
Choosing a new home for yourself and your family can be tough. There's a lot to remember, how do your loved ones join you instantly, or do they have to wait until you're a country resident? Are you ready to find a job? Are you supposed to seek work before you even leave your country? How long does immigration to another country take? In due course, we can try to answer most of these questions for you but let's start by saying Canada is very pro-immigrant. If you want to understand why Nigerians are migrating to Canada and how to go about it, read on.
Why immigrate to Canada from Nigeria?
The reason for the large demand for labor is that population growth in Canada is unable to meet the demands of the rapidly growing economy. Aside from the thousands of current vacancies, there are generating hundreds of thousands of jobs each year. High wages for semi-skilled and skilled workers like butchers, mechanics, and IT professionals lure people from around the world.
Mechanics in Canada earn an average of $55,263 per year.
When it comes to Marketing positions, entry-level positions start at around $34,320 a year, and from there, the sky's the limit as the highest-paid reported salaries are $390,000 a year!
Generous minimum wage requirements put in place by the Canadian government for farm workers and harvesting laborers ensure a good quality of life for all of Canada's residents. Harvesters earn an average of $23,400 per year.
There are vacancies for accountant and administration positions across the country. Accountants make an average of $58,409 a year and administrative assistants can expect to make around $45,000 a year.
Canada has the third-largest IT industry in the world, and as such it has a substantial demand for skilled professionals such as web and full-stack developers, who earn an average of $72,500 a year.
Engineers are always in demand in Canada, the average salary is $69,547 a year.
Popular Canada Visa Programs For Nigerians
Nigerians earn permanent residency visas through these popular immigration streams:
Provincial Nominee Program – apply directly to the province for a nomination to become a permanent resident in Canada. If your qualifications and experience meet the labour demands of the province you apply to, they will motivate your visa application to the Canadian government. Different provinces have different labor requirements, so knowing which one to apply to is very important.
Atlantic Immigration Pilot – if you can get a valid job offer in one of the four Atlantic provinces in Canada; New Brunswick, Newfoundland & Labrador, Prince Edwards Island and Nova Scotia, you will almost certainly be able to obtain a Canada visa from Nigeria to become a permanent resident. There are a wide variety of skills required in these provinces, namely cooks, butchers, bakers, trades workers, food and beverage servers, accountants and truck drivers.
Express Entry System – obtain your Canada Visa and become a permanent resident in as little as six months through this program. By far the most popular of the immigration programs, managerial, professional and skilled trades workers can apply for permanent residency without even having a job offer in Canada through this program.
Canada Permanent Residency
It is possible to become a permanent resident in Canada under the above citizenship schemes, and many more. There is a strict list of requirements that must be met, but you have a chance to become a citizen of a country with one of the best systems of public support on earth. Public support for all children under the age of 18 includes free health care and free schooling in Canada.
We are here to support you with your transition to moving to Canada. Fill this form and arrange for Consultation.
Types of Canadian visas
There are several types of visas for Canada: Visitor Visa (Temporary Resident Visa), Student Visa, and Work Visa.
A Visitor Visa (Temporary Resident Visa) may be multiple or single entry. A multiple-entry visa will allow you to stay in Canada for six months at a time and can be valid for up to 10 years.
A single-entry visa allows you to visit Canada once and is valid for up to six months from your date of arrival. For single entry visas, your passport should be valid for at least six months beyond your date of return to Nigeria.
The processing time for visas can take up to 30 days depending on the type of application submitted, the volume of applications received, and whether the application is complete. Your passport and visa can be collected from the Visa Application Centre you applied at or delivered via courier service.
Canadian Visa Fees
Visa fees for a visitor visa may vary depending on whether you pay in person or online at a visa application centre. They should be paid in naira and subject to change whenever the embassy deems it to be appropriate. Nevertheless, there are usually two forms of fees: an application processing charge, and a bio-metric charge.
Estimated fees when paying online and applying in person:
Processing fee – about ₦28,000 (about $77)
Biometrics (per person) – about ₦24,000 (about $66)
Estimated fees when applying through the VFS Global Visa Application Centre:
Processing fee – about ₦28,000 (about $77)
Biometrics (per person) – about ₦24,000 (about $66)
Service charge – about ₦17,000 (about $47)
All information on this blog page was correct at the time of publishing and may change at any time without prior notice. Beninfo247 can also not be held liable if the Canadian Embassy denies your visa and/or you forfeit any amount of money during the transaction
Canadian Visa Requirements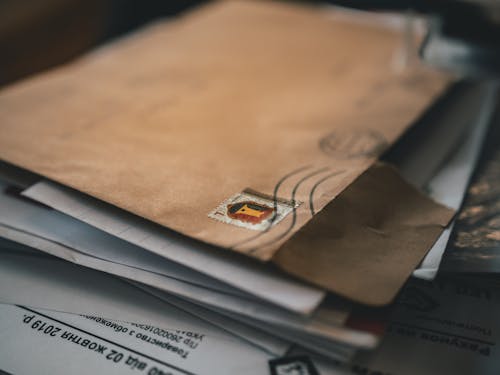 Completed Visitor Visa (IMM 5257) and Family Information (IMM 5645) forms.
An original and copy of your Nigerian passport. The passport will need to be valid for at least six months beyond your date of return and have at least two blank pages.
Two colour photographs that meet the visa photo requirements.
Proof of application processing fee and, if applicable, biometric fee.
Proof of sufficient funds for the duration of the trip (i.e. three months bank statements, payslips, proof of investments etc.).
If you are not paying for the trip you will need a letter from the person or institution sponsoring your trip and additional documents (i.e. a copy of their passport and a bank statement proving they have sufficient funds).
Proof of ties to Nigeria (i.e. employment letter, proof of businesses or assets etc.).
Copy of provisional flight booking and travel itinerary (i.e. accommodation reservations).
You may need to provide a medical history or proof of good health.
Previous passports showing travel history.
Additional documents to support your application (i.e. marriage certificates, invitation letters etc.).
A self-addressed return courier envelope.
Minors (under 18) travelling alone will need a letter of authorisation signed by both parents or legal guardians. For minors travelling with one parent, a letter of authorisation from the non-accompanying parent or legal guardian is required.
If you are visiting family or travelling for business you will need an invitation letter detailing the nature of the visit, length of stay, details of the host person or business etc.
NOTE: They do not require Paper photographs if you need to supply biometrics.
Documents may vary if you are applying through VFS Global.
HOW NIGERIANS ARE GETTING CANADIAN VISA FAST
If an applicant wants to terminate their application for a visa to Canada, they can withdraw and apply for refund of visa fees. Unlike the processing time for Canada's visa to Nigeria that takes about four weeks, it could take six to refund. However, your payments is not available for refund if they are yet to attend to our application. The embassy will request for your personal details and contact you if there's need for further information.
If you want to obtain a Canada Visa from Nigeria, we can make it happen, one way or another.
Canada is a Free Country
The rights of Canadians are protected by a liberal government that values freedom above all else. In Canada, people are free to be who they want, news broadcasters are free to report boundlessly on any interesting events and human rights are respected with full dignity.
You Don't Have to Leave Family Behind
HOW NIGERIANS ARE GETTING CANADIAN VISA FAST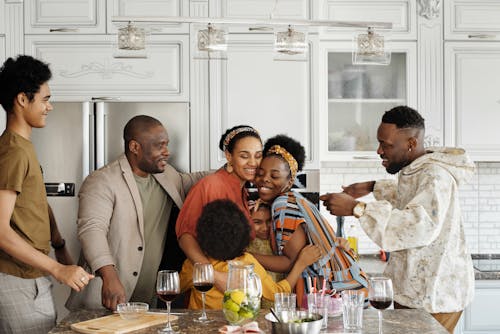 Canada is keen to keep the families together. If you meet the requirements of the minimum settlement fund you can bring your family with you. In addition, your immediate family will be eligible to apply for work permits so they can contribute to your household income.
People often have concerns about whether they are struggling to fit into a new culture. The reality is Canada is a multicultural center, with almost 20 percent of the current population being immigrants or immigrant children. We accept thousands of new immigrants each month and are almost non-existent because of these biases.
HOW NIGERIANS ARE GETTING CANADIAN VISA FAST
Due to various factors such as age, prior immigration records, social ties, and economic ties, it could be difficult to obtain a visa. You may need to explore scale-through with a consultant. Don't worry, BENINFO247 offers free consultation services to assist you in making the application successful. You can use the form provided at the end of this article to apply for the free consultation services and visa documents. Please use this form to pick a provider, to request our free consultation services. CLICK HERE or read on, and return later.
Useful Links
2020 Admission Requirements and Courses for Fresher and Transfer Student to study in Republic of Benin