2022/2023 TOP 6 ACCREDITED ENGINEERING COURSES IN BENIN REPUBLIC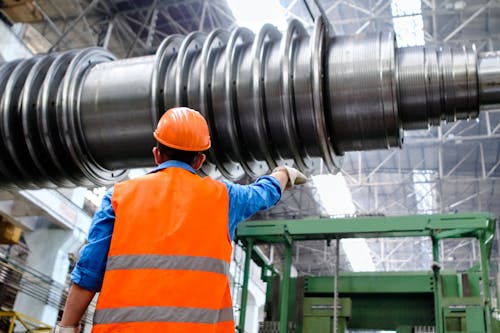 The fastest rising jobs are in the Engineering sector. Engineers also receive some of the highest overall wages for those holding bachelor's degrees. Universities in Benin Republic offer some a good number of courses. Today, we are going to look at some Accredited Engineering courses offered in Benin Republic Universities.
keep reading if you want to find out some of the Engineering courses offered in Benin Republic Universities.
Will I Be a Good Engineer?
If you're curious about what it means to be an engineer, there are a range of things you need to remember, such as qualifications, ambitions and personal characteristics:
Numeracy skills – You don't need to be awesome at math to become an engineer, but it helps to have a clear understanding of numeracy and a general interest in the subject. Usually, you're going to make some significant estimates, such as measurement, as well as budgeting.
Problem-solving – Be designing a structure or innovative technologies to solve a problem, or simply getting the concept up and running, Engineers requires a lot of problem-solving. Solving challenges will be something you love, as you will use your analytical thinking to help overcome small and global issues while you continuously wonder how things work.
Communication and collaboration – In general, you will be working with other Engineers as well as customers and vendors. You'll need solid leadership and organizational skills to work together and execute high-quality programs, ensure that everyone works together and understands what's going on. With practice and good leadership abilities, you'll be able to see yourself as a senior engineer throughout your profession.
Creativity- As an Engineers, you will need to create and design innovative products that will require a good degree of creativity. You will be able to see the fruits of your hard work, due to your innovative thinking, and even see a difference in the world.
Reasons You Should Study Engineering Courses in Benin Republic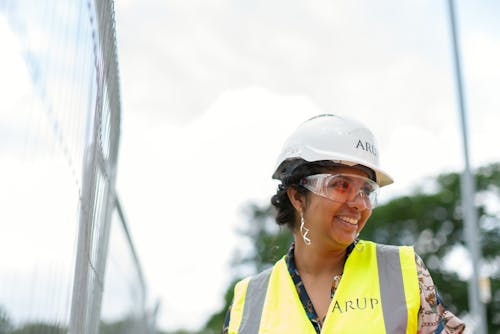 Engineering is a wide area that provides interesting career prospects where you can be innovative, solve challenges, and learn how things work every day.
Many of the reasons for seeking a career in engineering include:
Employability – Engineers are continually in high demand, so you're going to have excellent job opportunities. Certain sectors are more in demand than others, such as aerospace, communications, nuclear, and industrial. And if you chose not to pursue a career in engineering, with the skills gained and established from a degree in engineering, you will be sought after by a number of employers and industries.
Strong Income Opportunities – If you seek a graduate's job following school, you can expect to earn hundreds of thousands of Naira per month.
Foreign opportunities- As an Engineer, you will have the ability to travel the planet, work on sites, mines and help build community infrastructure. With hard work and experience, you will potentially get to work for some of the leading multinational corporations. Ford, BP and Airbus are some of the world's biggest graduate employers searching for promising engineers.
Change the World – use your talents and knowledge to make a contribution to society. You'll tackle daily problems and obstacles to help change our way of living, whether it's with a modern piece of technology or constructing a bridge.
Engineering courses in Benin Republic University
There are a lot of forms of engineering, so it may be hard to decide where to start. Luckily, you can learn more about the various forms of engineering and what is right for you to study at universities in Benin Republic.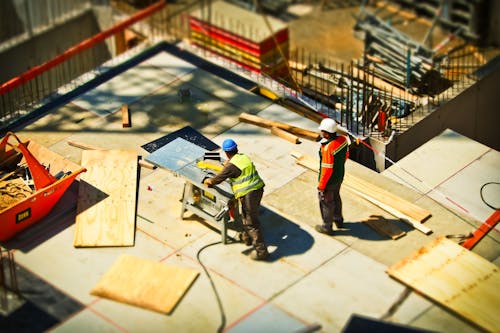 Civil Engineering is a 4-year undergraduate engineering degree in the Republic of Benin. The course deals with the construction, design and maintenance of infrastructure such as bridges, canals, tunnels, houses, waterworks, airports, etc.
Civil engineering graduates will be eligible to be employed by public and private companies in positions such as Civil Engineers, Highway Engineers, Water Resource Engineers, Structural Engineers, Environmental Engineers, Civil Engineering Technicians, etc.
They are typically working in fields such as building and structures, environmental building, irrigation, urban development, land development, etc.
College Civil Engineering Coursework
Like every engineering field, civil engineering relies heavily on mathematics and physics. Civil engineers need to be able to quantify the tension on the system to ensure that it is constructed to resist mechanical failure. Many construction schemes often require an architect to consider the nature and properties of materials. Effective civil engineers also oversee broad parts of a design project, so financial and organizational expertise are often a must.
Civil engineering curricula will vary from college to college, but below are some of the typical courses a civil engineering student will be required to take:
Calculus I, II, III and Differential Equations
Data Analysis
Structural Design
Structural Analysis
Soil Mechanics
Hydraulics and Hydrology
Mechanics of Materials
Leadership and Business Principles
Specialized courses may be offered as electives rather than fixed graduation requirements. These courses, which tend to represent the various sub-specialties of civil engineering, may include:
Geotechnical Engineering
Transportation Planning and Design
Water Resource Engineering
Waste Management
Keep in mind that a bachelor of science or bachelor of engineering degree will also include foundation course work in physics, chemistry, and biology, as well as courses in the humanities and social sciences. The best civil engineers have broad educations that prepare them to understand the mechanical, environmental, political, social, and artistic dimensions of a project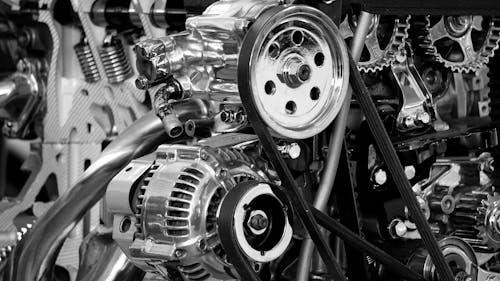 Mechanical engineering, one of the oldest and largest branches of engineering, deals with the design, installation and use of machines. The curriculum provides students with the basic understanding and experience of how heavy tools and equipment work. Students undertaking a mechanical engineering degree will learn about the construction of engines, electric motors, aircraft and other heavy-duty vehicles.
Mechanical engineers build everything from modern batteries, sports equipment and medical instruments, personal computers, air conditioners, vehicle motors and electrical power plants. These engineers are also constructing devices that produce these inventions.
At the undergraduate level, students can begin with an introduction to core mechanical engineering topics such as statics and dynamics, thermodynamics, fluid dynamics, stress analysis, mechanical design and technical drawing.
There is a great deal of overlap between mechanical engineering topics and other engineering disciplines. Students at all engineering degrees are supposed to have a good background in mathematics and physics that provides the basis for most mechanical engineering skills.
Second and third-year courses go more deeply into Mechanical Engineering, and include topics such as the strength of materials, electromechanical devices, dynamics, kinematics of machines, machine design, thermodynamics, fluid mechanics, heat transfer, control theory and manufacturing.
In the final year, students typically choose a set of seven high-level technical elective courses from the six Mechanical Engineering specialty areas:
Fluid Mechanics and Environmental Fluid Mechanics
Machine Design and Solid Mechanics
Materials Engineering and Processing
Automation and Control
Thermal Engineering
Welding Design, Practice, and Metallurgy
The spectrum of mechanical engineering and abroad is vast, for every part of our lives is influenced by mechanical engineering in one way or another. The job prospects for students following the program are vast, covering several sectors.
In Benin Republic, Mechanical Engineering is offered by a few colleges, both undergraduate and postgraduate.
Petrochemical Engineering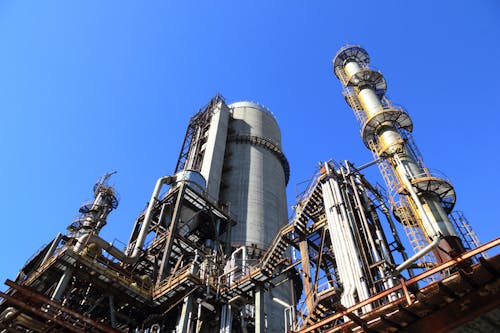 Petroleum Industry is the backbone of any country's economy, both directly and indirectly. With the increased automobile numbers every year, the demand for crude oil and its components majorly petroleum has increased over the years.
Courses like Petrochemical Engineering are emphasized by institutes to provide industry technology advances. The course is a sub-part under Chemical Engineering and focuses on techniques and processes related to the refining of petroleum and other chemicals present in crude oil.
The course combines the basic concepts of subjects like chemistry, physics, economics, mathematics, and geology. The courses provide an insight into modern logical design development mechanisms and technologies for the easy extraction of crude oil within the economic boundaries.
As the industry is always shorthanded in entry-level professionals, students with proper guidance and degree can easily find a high paying job and increase the reliability of the industry.
Course Subjects
The field of Petrochemical Engineering is relatively more explored than some of the engineering fields. The courses provided by the Indian Institutes at both undergraduate level and postgraduate level are a highly advanced and preferred domain for engineering students.
The undergraduate course is 3 years depending on the institute. It is categorized into 8 semesters. The major subject topics of the course are mentioned below.
Chemical Engineering Laboratory
Heat Transfer Operations
Optimization Techniques
Introduction to Petrochemical Engineering
Petroleum Geology
Engineering Graphics
Process Equipment Design and Drawing
Fluid & Solid-fluid Operations
Electrical/Electronics Engineering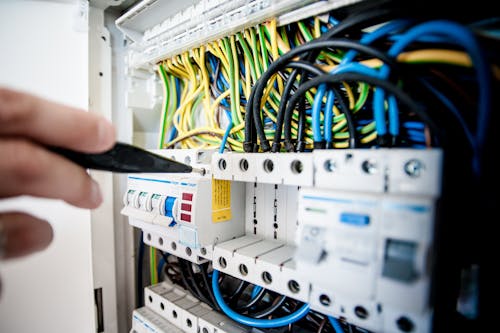 Electrical energy and systems are at the core of modern life – and so are electrical and computer engineers. Engineers working in these areas have influenced the 21st century with innovations such as universal electrical power systems, tv, radio, and medical imaging, to name just a few examples.
Among the most popular electronics and electrical engineers, you may have heard of are Nikola Tesla (pioneer of industrial electricity and electromagnetism), Thomas Edison (developer of the light bulb and creator of the record player), Jack Kilby (creator of the pocket calculator and the integrated circuit), Marcian Hoff (inventor of the microprocessor) and Martin Cooper (inventor of the mobile phone)
Electrical engineering degrees will equip students with an understanding of how the industry functions, as well as the engineering expertise and technical experience required to design, test, and develop electrical and computer devices.
The Electrical & Electronic Engineering course covers two separate fields – electrical and electronic.
The program is built around a set of discipline-based threads. These include analog and digital electronics (including microprocessors), control systems, communications systems, and electrical machines and power systems.
In electrical engineering, you will learn how to design a variety of ways to make efficient and efficient use of electricity. Electronic Engineering, on the other hand, deals with the use and control of electrical power to interpret the instruction and/or perform the desired task.
An example to put this into perspective would be a ceiling fan. It has an electrical circuit consisting of an on / off switch and a motor that rotates the fan. At the same time, it also contains an electronic circuit that controls how fast the ceiling fan rotates. Electricity and electronics come into play to make it possible for the fan to work.
Many universities prefer to provide both electrical & electronics Engineering as a single course so it helps you to get a deeper summary and understanding in order to design an end project or target for both fields together.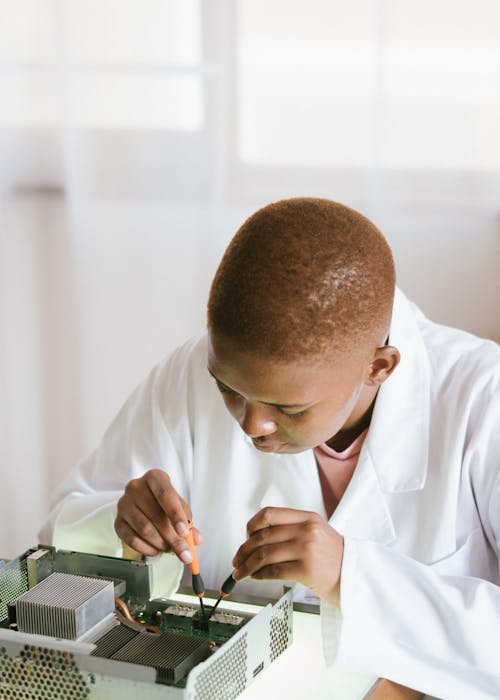 The Bachelor in Computer Engineering (BS) curriculum goal is to train professionals capable in designing computer systems and able to manage problems relevant to both software and hardware and also to cater to the country's ever-growing need for manpower in the field of computer.
B.Sc in Computer Science is a three-year undergraduate degree course that deals with the principles and applications of the computer. The main agenda of the degree course is the technical implementation of computers and computer systems.
In addition to general education requirements, students complete courses such as:
Digital design
Signal processing
Logic design
Computer architecture
Microelectronics
Circuits
B.Sc. Computer Science graduates have access to work in industries such as software development, IT, banking, consultancy, etc. Graduates have outstanding career prospects (both government and private) available in front of them.
Pharmaceutical Engineering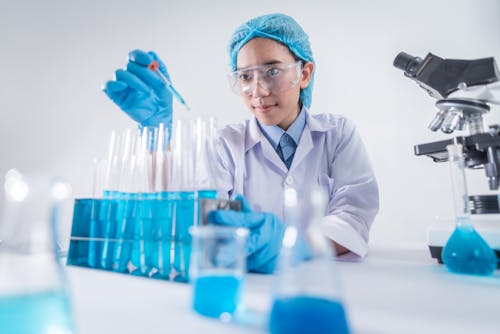 Perhaps there is no better time to be a scientist or engineer involved in pharmaceutical manufacturing. Modern medicine production relies on the work of chemical engineers and scientists, helping to discover and develop new drugs and treatments, managing resources, protecting the environment and controlling health and safety procedures.
This process of chemical engineering provides for an in-depth understanding of the chemical processes and also of the products resulting from chemical reactions.
During the course, you will learn how the basic formulations of the active ingredients have been added in a safe and cost-effective manner. These formulations will require bulk manufacturing to meet global requirements Chemical engineers will understand how to alter chemical, biochemical feedstocks in order to produce a range of diverse and effective biologically active products.
The course involves the chemistry, engineering, and action of current and novel medicines.
At each step of the course, you can research the center of the major pillars of Chemistry (Inorganic, Biological, Physical and Analytical Chemistry) along with selected aspects of Pharmaceutical Science.
The program also provides a unique opportunity for students interested in pursuing careers in other relevant industries, including chemicals, biotechnology, life sciences, nutraceuticals, flavorings, and fragrances.
Here are the top Engineering courses in Benin Republic University, you can choose from.
Are you planning on going for an Engineering Course?
APPLY NOW and study in one of the top-ranked and highly recognized universities in Benin Republic.
USEFUL LINKS
TUITION AND ACCOMMODATION IN BENIN REPUBLIC UNIVERSITIES
ADMISSION REQUIREMENTS IN BENIN REPUBLIC UNIVERSITIES
HOW TO COME TO BENIN REPUBLIC FOR THE FIRST TIME
ALL COURSES OFFERED IN BENIN REPUBLIC UNIVERSITIES
10 UNKNOWN COURSES TO STUDY IN BENIN REPUBLIC
TOP 10 UNIVERSITIES IN BENIN REPUBLIC
STUDY ONLINE, GRADUATE ON CAMPUS